FRANSTYLE0009 : CITROEN SM PROTO
Published : 2020-10-01 13:26:14
Categories : Default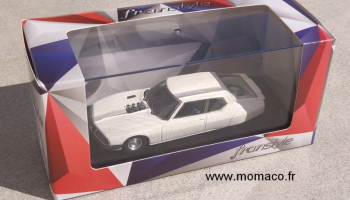 FRANSTYLE0009: CITROEN SM PROTO "ELV 2740" - limited edition of 300 pieces.
This Prototype "ELV 2740" is the last one designed and built, in 1974, by Mr Jacques Né and the members of his" New Studies "service.
Retaining the appearance of the SM, it is very light, using aluminum, composite materials, plexiglass - except for the very thin laminated windshield - very bodybuilt, weighing only 1000 kgs against 1450 kgs , of the serial SM.

The principle of this project was to demonstrate to the detractors of Traction Avant that an overpowered T.A could reach the fateful course of 300Kms / h., Or even more, and stay on the road!
Equipped with a 3L V6, 4 valves / cylinders, Lucas injection, developing 380 C.V., the goal seemed attainable.

Unfortunately, this project was unfinished, Peugeot putting an end to it because of the oil crisis of 1973 and Citroën's finances.
This ultimate prototype was destroyed in 1977, under the eyes of its designers ...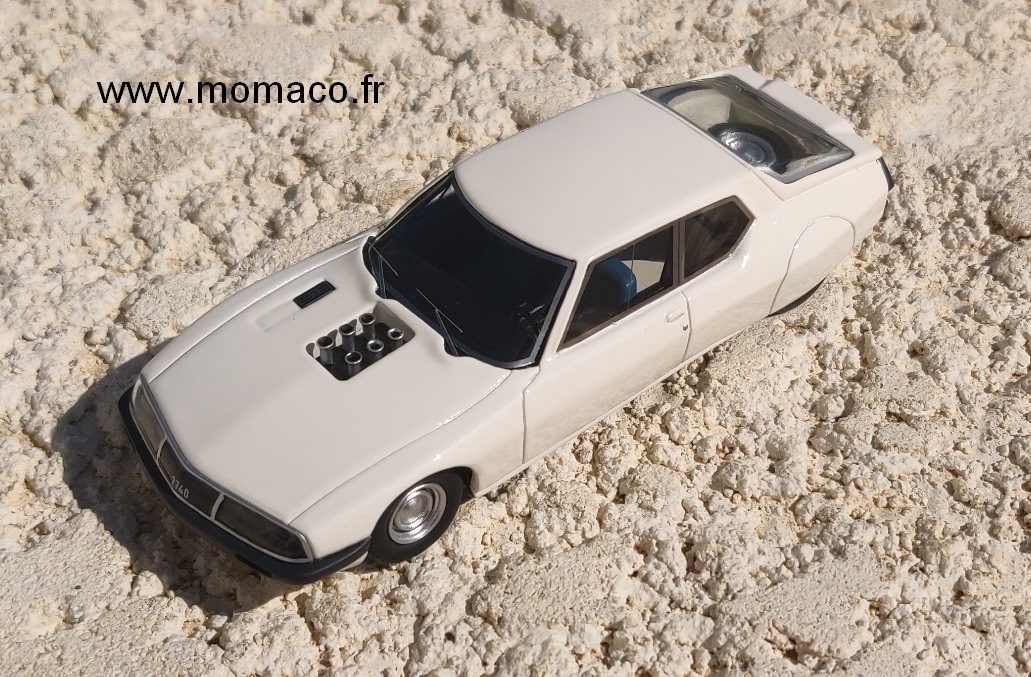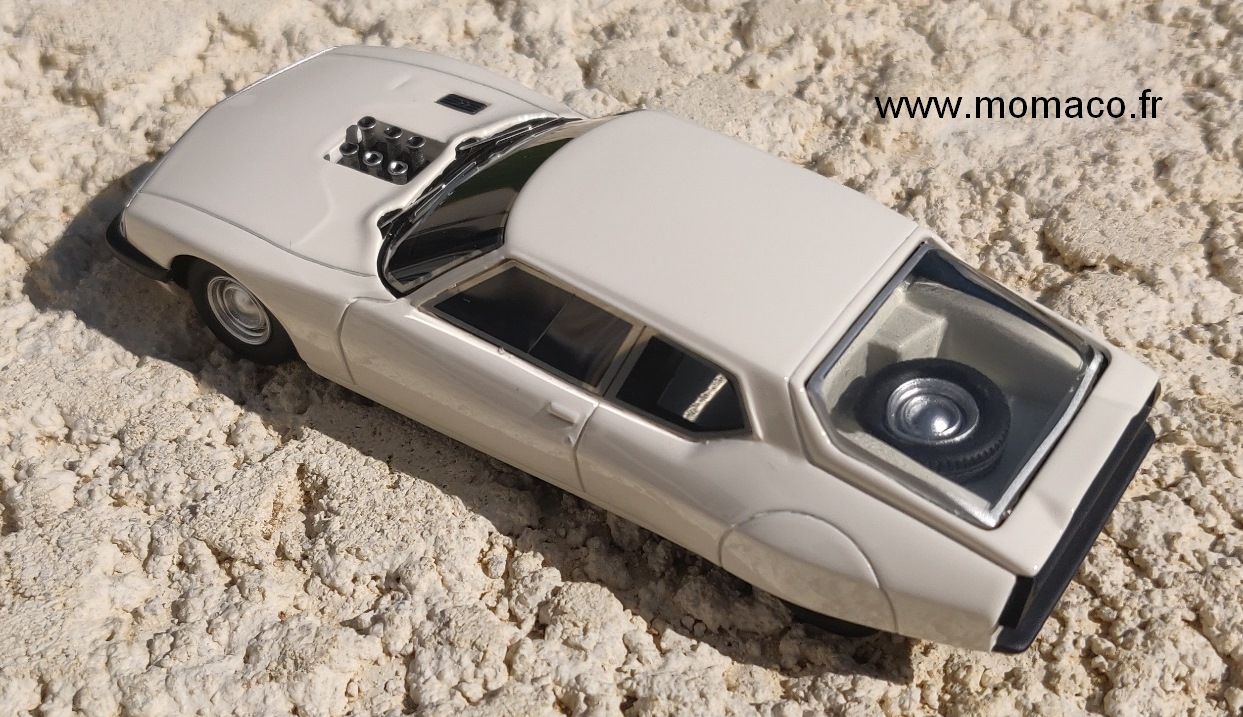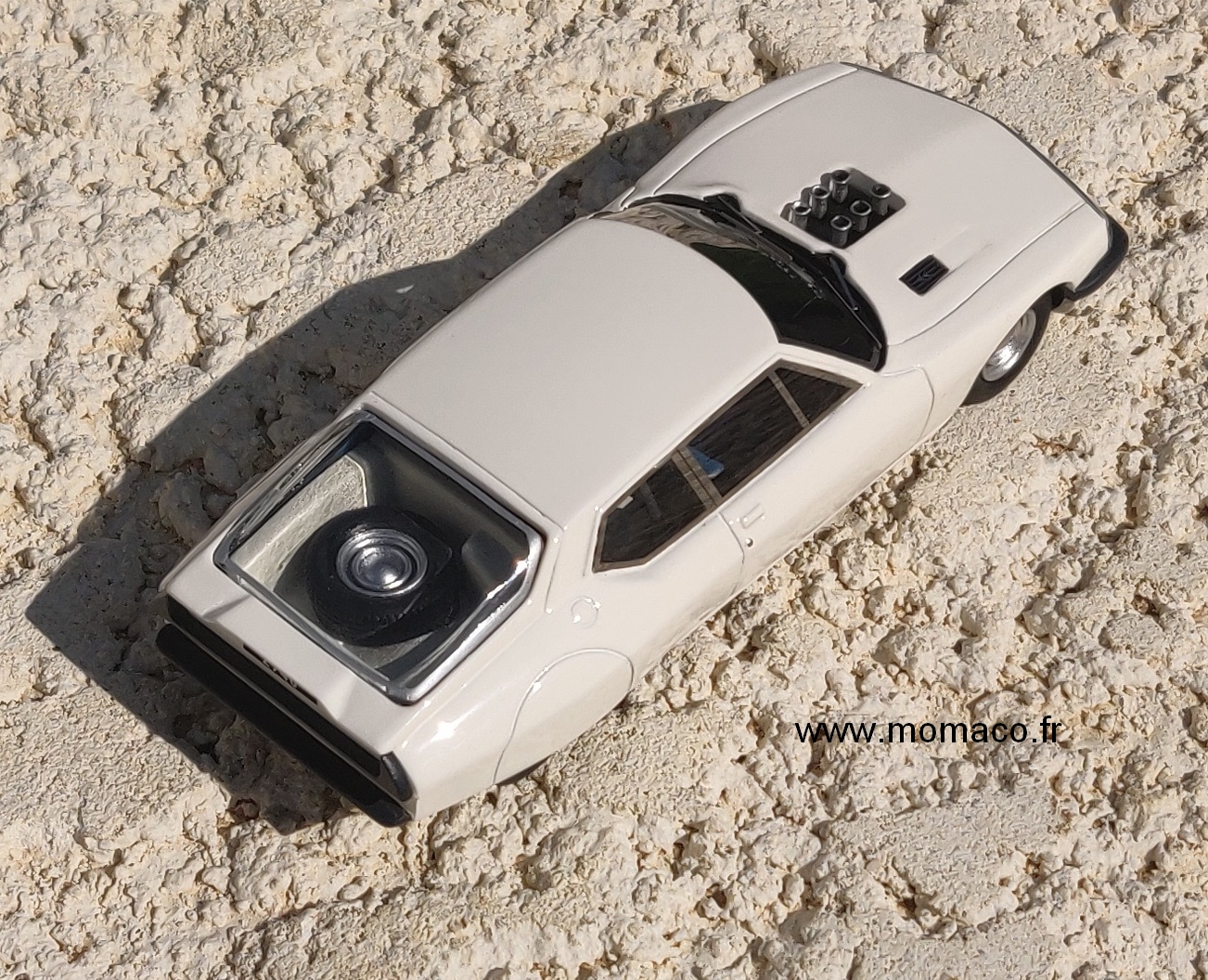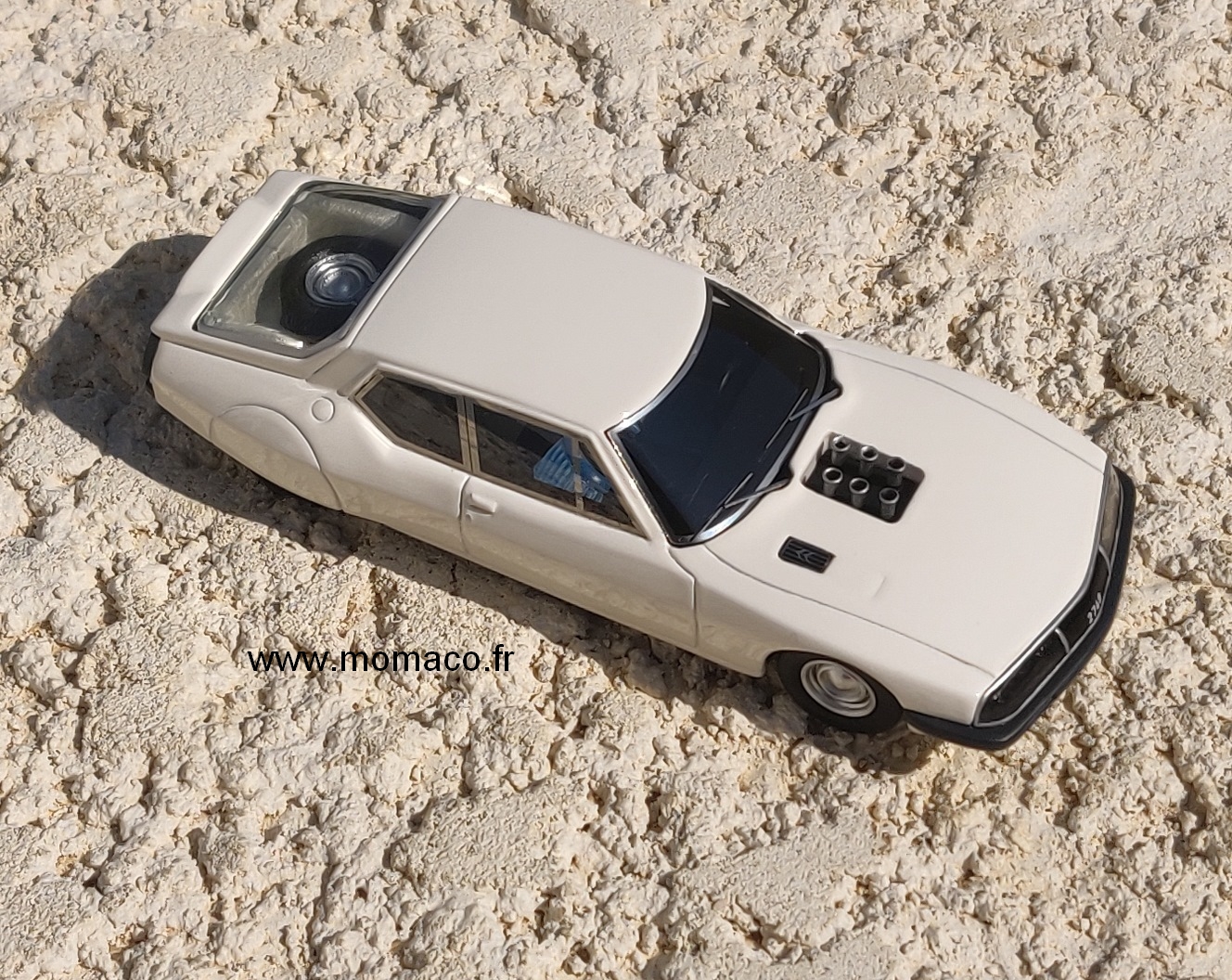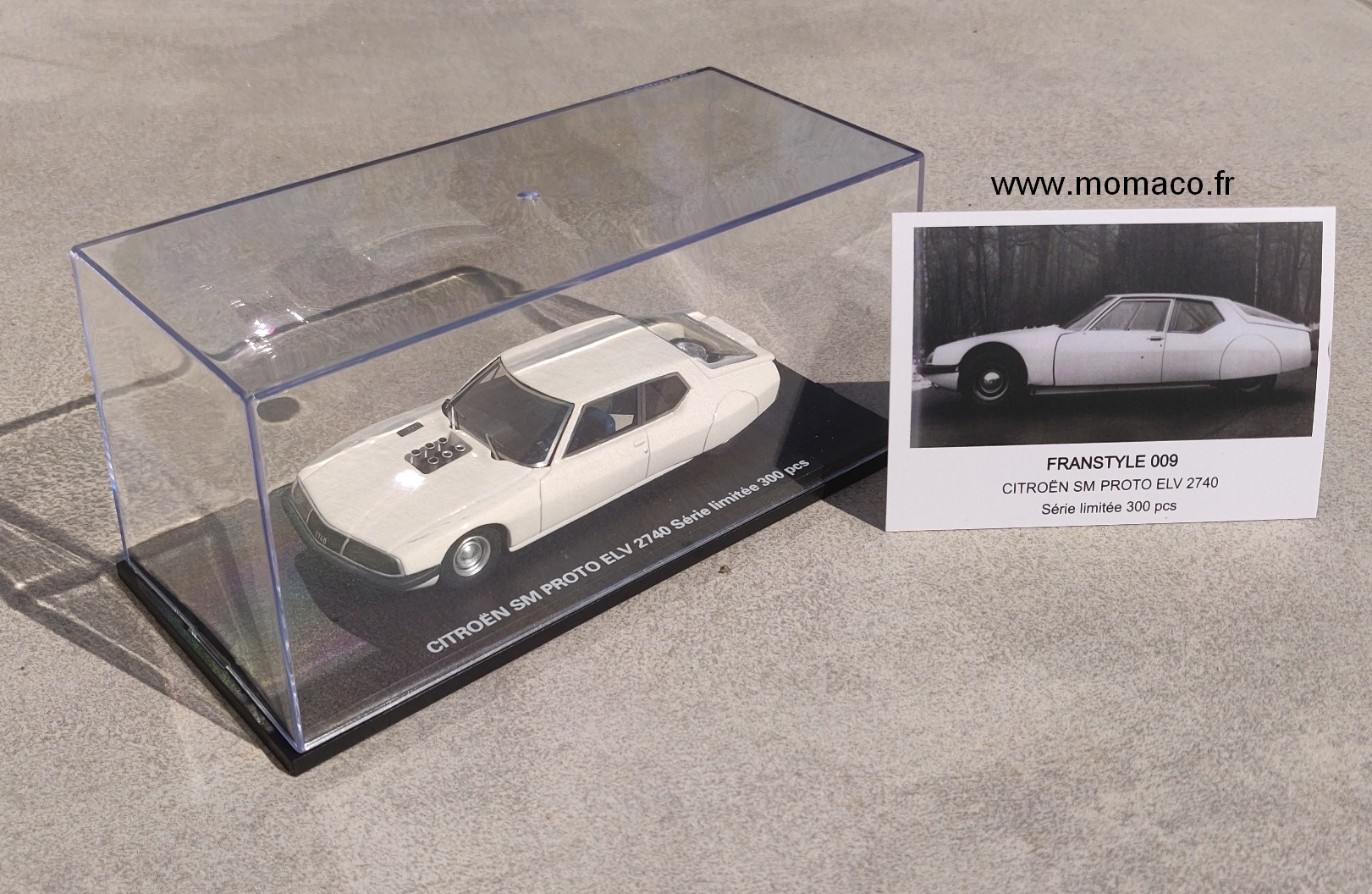 Share this content
Add a comment